Periodica
Gallium
Gallium is a tall man with white and blue hair styled upwards. His eyes are blue with white irises and black eyelids. He wears large rectangular earrings. He also wears a black and blue skintight suit under his bulky jacket.
Gallium jokes about the supposed death of Fluor's brother. Fluor kicks him in the face so he throws his jacket at her and punches her across the lounge. Gallium taunts Fluor again before throwing her into the ceiling.
Gallium is a fan character created by Spade.
Ameri and Cerium
Remora
.
Eli

Eli is a Helium who is always floating around Systema's Dorms. His ID number is 002-222, and he is 4'6".
Trivia
There are myths among Periodica saying he hasn't touched the ground in years, though this has not been confirmed.
Eli's birthday, May 5th, is also National Astronaut Day.
Greg
Greg is the fancharacter of a Kickstarter backer named Greg Hall. He is a Mercury Periodica who works in the Systema Greenhouse.
Squad Entropy
Toska and Rune are fan characters created by Roger.
Trog
Trog is the fancharacter of a Kickstarter backer named Anna "Gacha" Wu. They are a Nitrogen Periodica who is sent to the Tower to locate Ces and Sel.
Systema Employees
Doug Campbell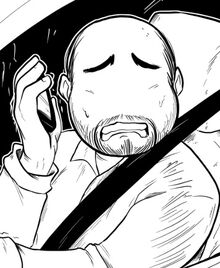 Doug worked for Systema as a Periodica Supervisor in the Dormitory Facility. While driving home from work, his car is pulled under the Systema Bridge by Sel. His wallet is taken by Ces, who then kicks him into the river. Doug ends up drowning.
Anna Florence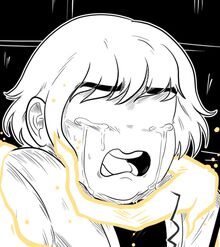 Anna worked in Systema's Hospital Facility. She is captured and killed by Sel on her way home from work.
Jeremoth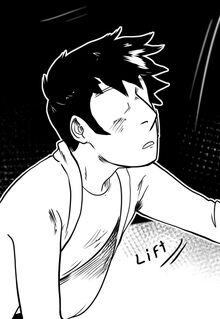 Dr. Jeremoth works in Systema's Dormitory Facility. After stopping at Dash & Dine, he sees a glowing piece of Sel's light and inspects it. The light shoots tendrils out and grabs him, then drags him into the sewers. He calls for help from Arbo, who is escorting him home. Ces is about to kill Dr. Jeremoth when Arbo stops them. Dr. Jeremoth leaves the sewers.
Trivia
He is currently the only Systema employee shown to survive Ces and Sel's attacks.
Jeremoth is also the main character of the webcomic Living When Dead by Koolaid-Girl.
Misc
Crab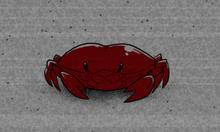 Crab is the most important character in the comic, according to the author.
Community content is available under
CC-BY-SA
unless otherwise noted.